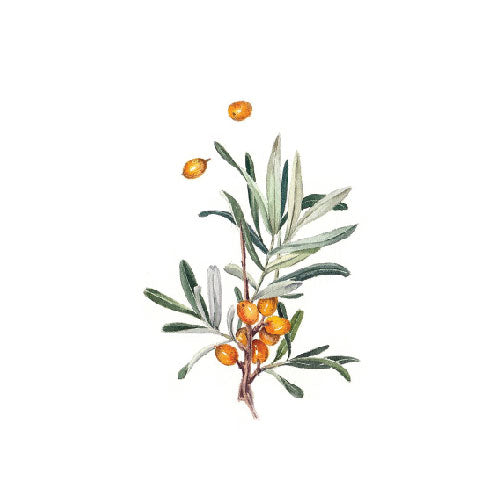 1 product
KEY INGREDIENT

Sea buckthorn oil is extracted from the berries, leaves, and seeds of the sea buckthorn plant, a small shrub that grows in the Himalayan region.
It's rich in many vitamins, minerals, and  antioxidants and is referred to as a super fruit of skin care - its one of the only oils to contain all four types of  skin nourishing omega fatty acids — omega-3, omega-6, omega-7, and omega-9.
WHAT DOES IT DO FOR MY SKIN?  
 It's supremely reparative and works to support the skin barrier in inflammatory conditions such as psoriasis and eczema. Its also our choice pick in a number of treatments, delivering on ultra conditioning and hydration - all courtesy of its abundance of vitamin C and E. In fact, the sea buckthorn plant berries contain ten times more vitamin C than an orange, and are the third highest source of vitamin E in the plant world. Soft, balanced and comforted skin, here we come.