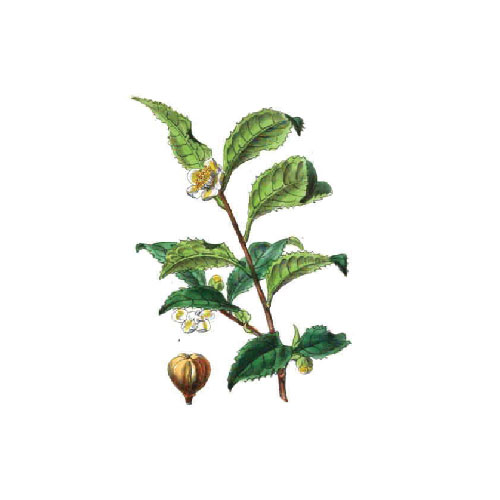 3 products
KEY INGREDIENTS
You might start your mornings with a warm cup of green tea or rely on a midday matcha for a quick pick-me-up, but this gem, absolutely delivers with anti-aging, soothing, antioxidant properties.
Green tea is a botanical derived from the leaves and buds of the tea plant Camellia sinensis. Its active components are polyphenols (also called catechins), the most clinically revered of these  being Epigallocatechin gallate (EGCG) that benefit the skin due to their antioxidant properties. Green tea also contains caffeine and tannins, which work by shrinking blood vessels and decreasing puffiness.  A bit of an overachiever, Green Tea is both protective and corrective.
HOW DOES IT IMPROVE MY SKIN?
As an antioxidant that scavenges free radicals caused by environmental stressors like UV radiation and pollution,  it's a corrective additition to your anti-aging skincare regimen to protect the skin. Oh and did you know that EGCG has the ability to fight off DNA damage in skin cells by promoting DNA repair.